Staff
| | |
| --- | --- |
| | Dr. Lauren Foxworth, Ph.D. (Co-Director) is an Assistant Professor in the Special Education, Language, and Literacy Department at The College of New Jersey. She is a certified special education teacher (k-12), with experience teaching students with disabilities across contents in inclusive and self-contained classroom settings in the NJ public school system. Her current work focuses on using Self-Regulated Strategy Development to help students improve their reading and writing success across contents. |
| | Dr. Matthew Hall, Ph.D. (Co-Director) is an Associate Professor in the Special Education, Language, and Literacy Department at The College of New Jersey. He has worked with classroom teachers around the country to facilitate professional development related to literacy instruction. Prior to joining TCNJ, he worked as a literacy coach and a public school teacher in New Jersey. He holds teaching certifications in General Education, Special Education, and Education for the Deaf and Hard of Hearing. |
| | Heather Tellier M.S., LDTC (Assistant Director)  has been working with students who have special needs for 20 years.  She began her career in upstate New York as a resource room teacher and then continued teaching in different states including Arizona, California and Connecticut. She received her LDT/C certificate from the College of New Jersey and worked as a case manager for many years. She is now the Assistant Director of the TCNJ Literacy Advancement Project.  Part time, she works at Princeton Charter School as a Case manager and LDT/C and travels around New Jersey to provide professional development to districts.  Heather is also part of the adjunct faculty at TCNJ teaching reading and special education courses. |
David Rims (Business Manager) is the Business Manager for the TCNJ Literacy Advancement Project. He is a full time staff member at the college, and holds a degree in Health Administration.
Comprehensive Assessment Evaluators
Elise Hobson, M.Ed., LDT/C, has worked as a case manager and independent consultant supporting students with special needs for over 11 years. She began her career as a special education teacher for students with various learning disabilities. She has worked with students from Pre-K to adults for over 28 years.
Sheila Polite, MFT, Ed.S School Psychologist, has also worked as a Learning Disability Teacher/Consultant. She has worked with special needs students for over 20 years. She has specialized training as an Orton Gillingham Teacher Trainer and is certified as a Dyslexia Therapist.
Drew Wood, M.S., School Psychologist, currently works in a local school district providing services and supports to students. Prior experience includes involvement in an ADHD clinic and Anxiety clinic.
Rachaele Cianci, M.Ed., LDT/C, Certified Teacher of the Handicapped. She began her career as a Special Education Teacher for students with learning disabilities at the high school level. Rachaele worked as an inclusion consultant to support students with learning disabilities across several curriculum areas. She has worked as a Learning Consultant for preschool through high school and provides case management for classified students. Rachaele also provides professional development for teachers to support students with disabilities.
Nicole Walter, M.S., LCSW, has worked as a school social worker in public schools in NJ and MN for 20 years. She also has a private practice and specializes in adolescents with behavioral issues.
Christa M. Wolski, LCSW, CSSW, has been a Licensed Clinical Social Worker and Certified School Social Worker since 1999. Christa provides social work services and clinical interventions to children and adolescents in the private and public schools as well as in her private practice in Princeton, New Jersey. Christa has been recognized as an "NJ Family Magazine Favorite Kids' Doc" from 2013 through 2018.
Rebecca Richards, Ed.S., has worked as a school psychologist in various public school settings for the past 20 years.
Michael Orfe, Ed.S., is a school psychologist in Mercer County and worked in Pennsylvania prior to that. He has worked with students of all ages and spent considerable time working with gifted students and career counseling for young adults.
Donna Siami, M.Ed, LDT/C, began her career as a special education teacher. She has worked for over 20 years as a LDT/C in a public school system. She is also certified in Wilson and Barton structured literacy programs.
Kathleen Cornell, M.Ed, has been a practicing Speech/Language Pathologist for over 33 years. She works full-time in Hillsborough Township as well as has a private practice for the past eight years. She has been working with LAP since August of 2015. "Giving back to the community" has always been her professional goal, and she feels she has been offered said opportunity with LAP.
Student Workers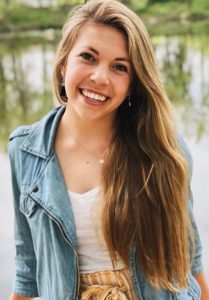 Rachael Tanis is a student at The College of New Jersey studying Special Education and History. She has worked for the Literacy Advancement Project since August 2018. Rachael has completed practicum experiences throughout school districts in central New Jersey. She also has experience substitute teaching and tutoring. Rachael will graduate with her bachelor's degree in May 2020 and will continue her education at The College of New Jersey to receive her master's degree in teaching students with disabilities in May 2021.
Contact: tanisr1@tcnj.edu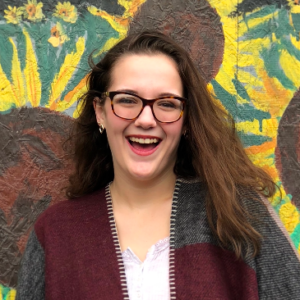 Kate Augustin has been a dedicated student worker for the Literacy Advancement Project since August of 2018. She is currently a senior at The College of New Jersey studying Elementary Education and Psychology.  She also has experience substitute teaching and tutoring. Kate will be graduating with her bachelor's degree in May 2020 and is extremely excited for the future ahead of her!
Contact: augustk2@tcnj.edu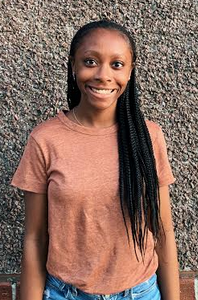 Kayla Parks is a student at The College of New Jersey. Kayla is in the Five Year Early Childhood Special Education Program and is also studying Sociology. She has been a dedicated student worker for the Literacy Advancement Project since September 2018. Kayla has experience working with young students at various jobs she has attained such as the YMCA, the Boys and Girls Club and her practicum experience. Kayla will be graduating in 2021 with a Bachelors of Science and will continue her education in her fifth year to obtain her Master's degree in Education. Contact: Parksk1@tcnj.edu
Advisory Board Members